About us
The company's main business is carrying out cutting operations on traditional machining equipment.
We do machining work on conventional milling machines and lathes. One of our particular strengths is tapping on modular tapping machines. Large-scale production is taken care of by our CNC machines.
---
We manufacture finished products out of materials purchased by us or supplied by the customer. We routinely process iron, aluminium, stainless steel, copper, brass and different plastics. The forms of material we process include round logs, pipes, hollow profiles, flats bars, forgings, burnouts, etc. We also process semifinished products for our customers. We are equipped for designing parts in CAD/CAM software. We supply components accompanied by a measurement protocol and a material certificate.
We provide just-in-time (JIT) deliveries thanks to the fact that we keep stock of parts ordered by our customers. We, however, also produce to order.
Thanks to our partners, our products reach customers all over the world and in a wide range of sectors, from refrigeration and heating, through wiring and agriculture, to the food industry.
We have a stable team, which guarantees a high quality of the work we perform. A number of people have been working with us for many years and we have virtually zero employee turnover. We are very proud that our employees are content working with us. ÿr> We constantly strive to improve and develop our capabilities. As a result, we provide all mechanical engineering production services at a high level in accordance with the highest quality management standards of the ISO 9001:2015 certification. Recently, we have obtained final building approval for a new production hall, in which are gradually placing new machines. Here, we have deployed the Altus Vario enterprise resource planning (ERP) system, which makes administration much easier and facilitates online communication with our customers' systems.
Main building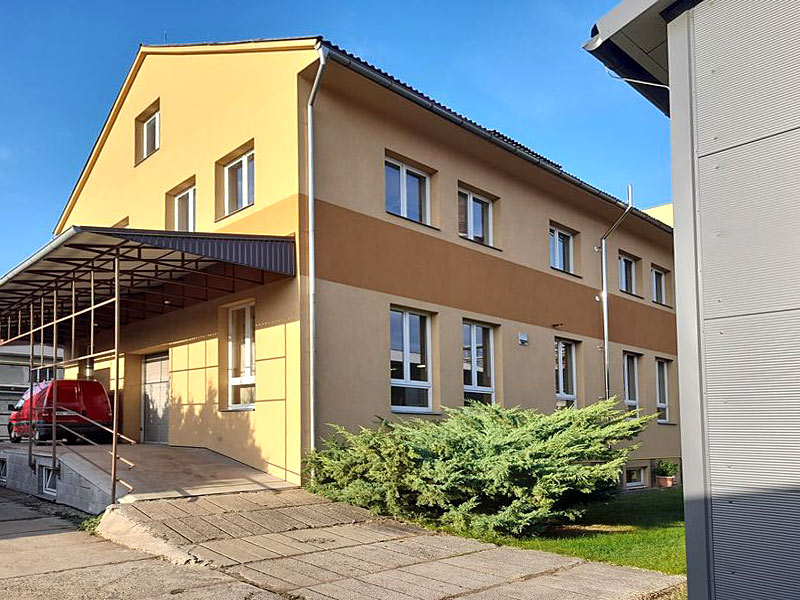 Main building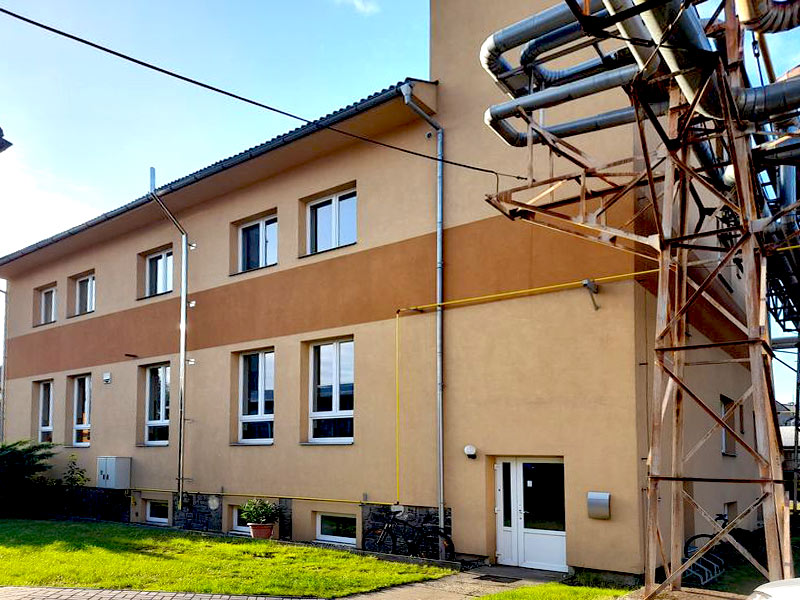 New production hall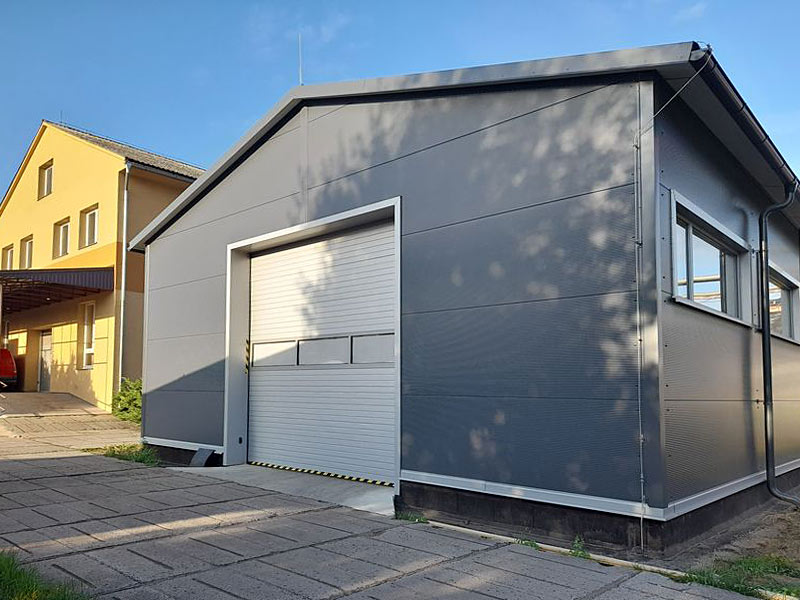 At Vakl-zámečnictví s.r.o., we manufacture precision parts, from machining the raw material to finishing the surface treatment, in keeping with the customer's technical documentation. It will be a pleasure for us to prepare an offer for you, too.
Do not hesitate to e-mail us an inquiry about the production of parts or components together with a technical drawing or contact us by phone. Based on your inquiry and technical documentation, we will make you a competitive price and schedule offer in the shortest possible time.
Contacts »